BY
ERNADIA OSHARA BINTI ROSLI
(D20141066227)
AND SITI NURAISYAH BINTI MASROP (
D20141066239)
1) READ THE NOTES AND WATCH THE VIDEO BELOW
2) DO THE QUIZ ON YOUR RIGHT HAND SIDE :)
The human form is comprised of 206 bones that are held together by a series of ligaments and connective tissue attachments. Our skeleton protects vital organs such as the brain, heart and lungs and internal organs. Also, skeleton allows our body to move around freely. Like any other body system, disease can affect your skeletal system.
Listed below are some common skeletal system diseases.
1) OSTEOPOROSIS
As bone mineral density decreases, bones loose their integral strength. Osteoporosis is a condition in which bones become brittle and weak due to the extensive loss of bone tissue. Osteoporosis also commonly results in bone fractures of the wrist, spine or hip, which can even be caused by mild stresses such as coughing.
Age, hormone status and diet all play a vital role in osteoporosis.







2)

ARTHRITIS
Arthritis is an inflammatory condition that affects your joints, such as the knees, or a portion of your spinal column. Typical symptoms of this condition include joint pain, swelling and stiffness accompanied by a reduction in the ability to freely move your joints. Osteoarthritis and rheumatoid arthritis are the most common types of this disease.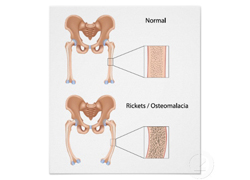 3) RICKETS (OSTEOMALACIA)
Rickets is caused from a severe deficiency of calcium, vitamin D and phosphate. Bones soften and become weak losing their normal shape. Bone pain, muscle cramps and skeletal deformities occur.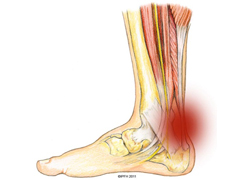 4) TENDINITIS
Overuse or injury of the tendons results in inflammation and pain. Tendons connect muscle to bone and facilitate movement. Commonly affected areas include the knee, elbow, wrist and Achilles' tendon. Treatment includes rest, ice and 0modifying activities until the pain and inflammation resolve.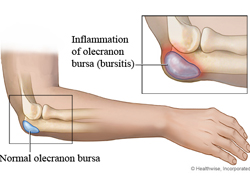 5) BURSITIS
The bursa are specialized sacs of fluid found around our joints. They provide cushioning between the joints and nearby muscle, tendon and ligaments. The well-known condition of 'water on the knee' is an example of prepatellar bursitis. This condition causes pain, swelling and mild redness. Treatment includes avoiding pressure on the area.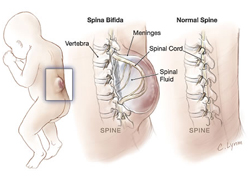 6) SPINA BIFIDA
Spina bifida is a genetic birth defect that effects the development of the spinal cord while a baby is in the uterus. When present, this defect is typically detected and treated before a baby is born. However, babies that are not treated before birth may be born with excess fluid in or around the brain. There are two major types of spina bifida: spina bifida occulta and spina bifida manifesta.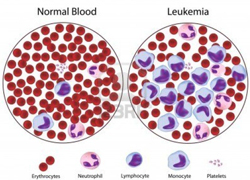 7) LEUKIMIA
Leukemia is a form of cancer that originates in the bone marrow and affects the lymphatic system. This disease results in the formation of abnormal, malfunctioning white blood cells, which interferes with the ability of your body to fight infection. There are four major types of leukemia: acute lymphocytic leukemia, chronic lymphocytic leukemia, acute myelogenous leukemia and chronic myelogenous leukemia.




WATCH THE VIDEO HERE ....
http://www.youtube.com/watch?v=TTzcJmDAyUw